I have worked on four theme parks, and created bluesky and concept work for area development, attractions and land development. Below is a sampling of my sketches created early in the ideation process.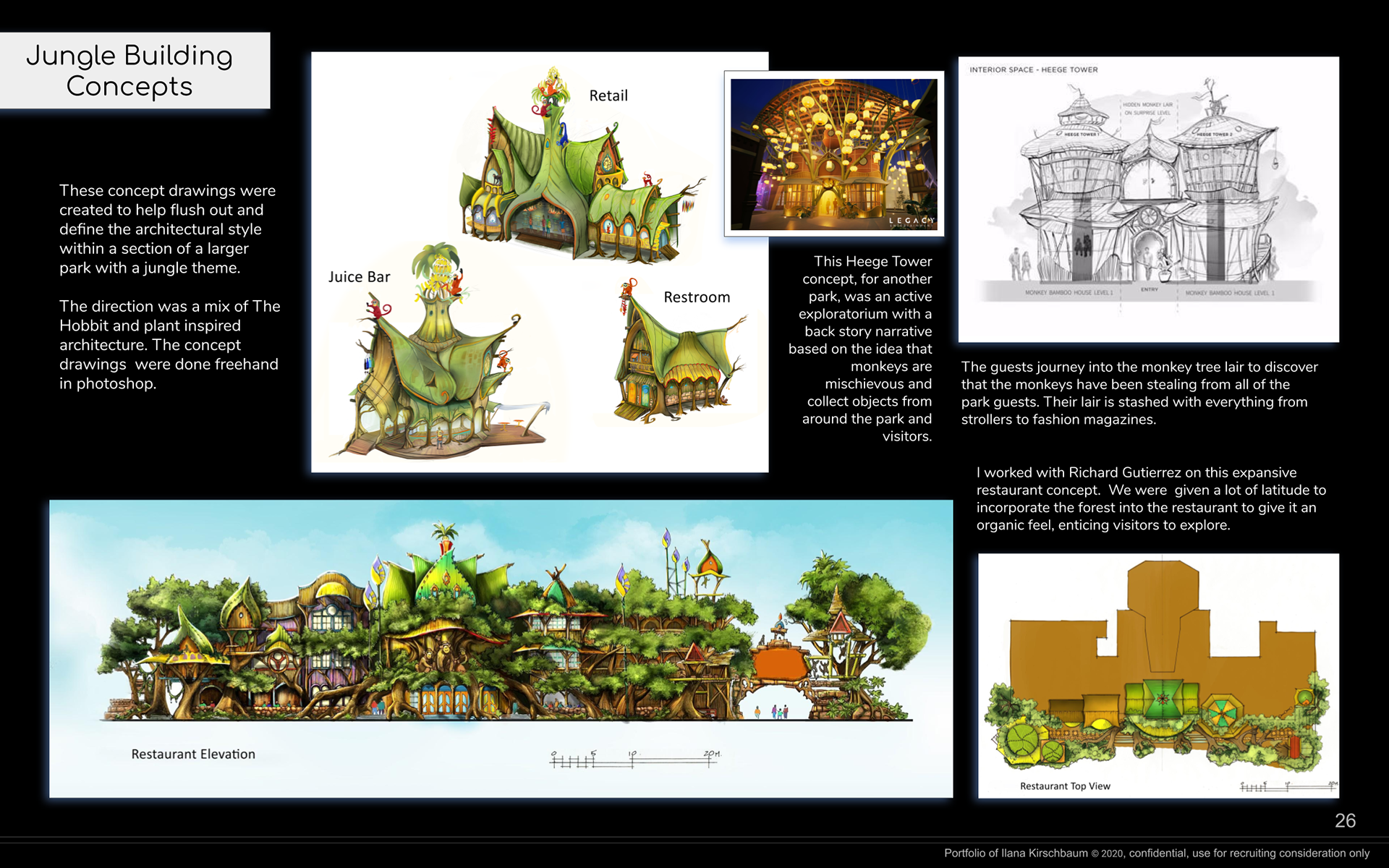 This Heege Tower concept was an active exploratorium with a backstory narrative based on the idea that monkeys are mischievous and collect objects from around the park and visitors.   
The guests journey into the monkey tree lair to discover that the monkeys have been stealing from all the park guests. Their lair is stashed with everything from strollers, to fashion magazines.
The Render below was a stage design concept created for a family friendly animatronic show, created using photoshp, zbrush and 3ds max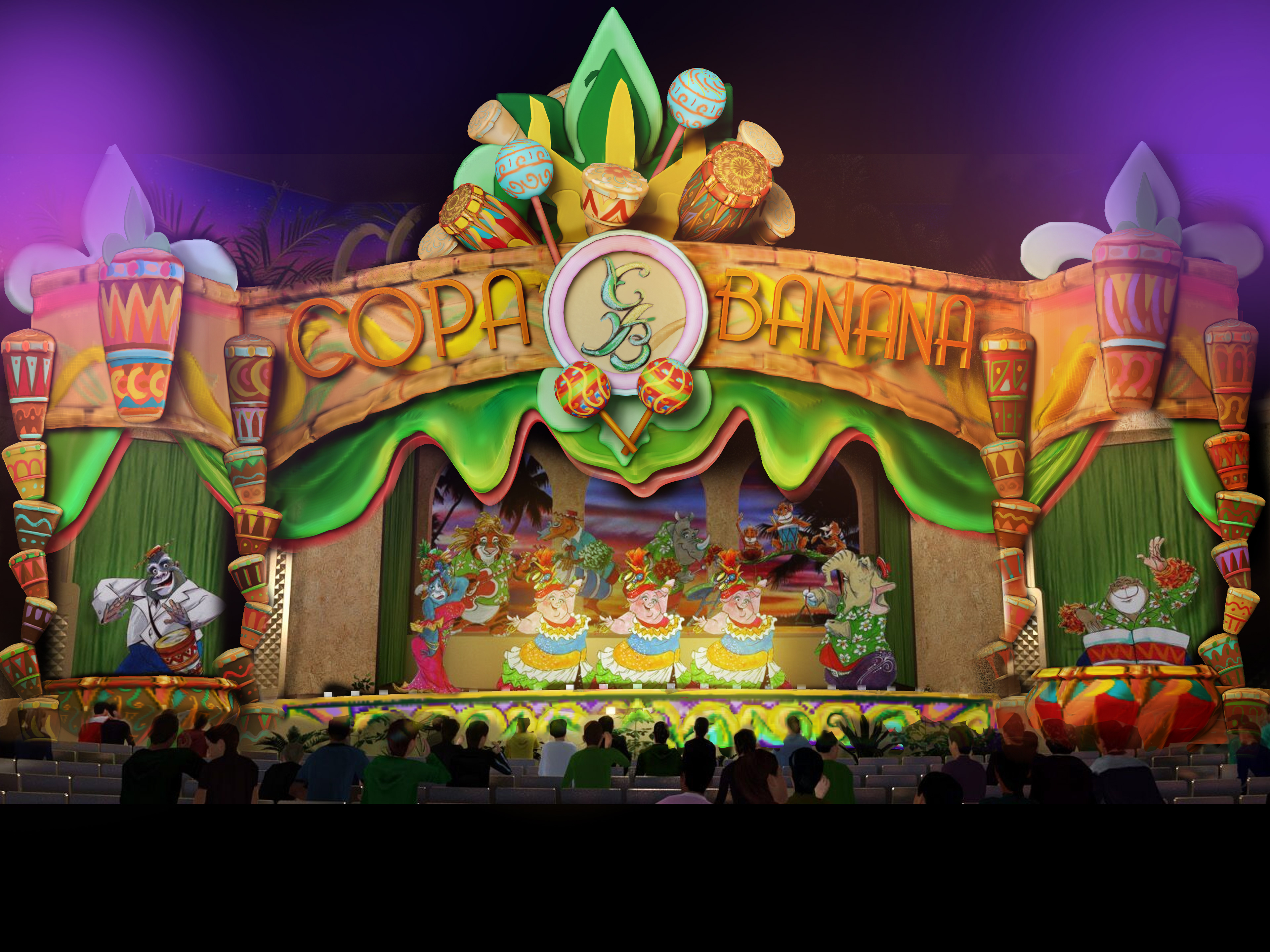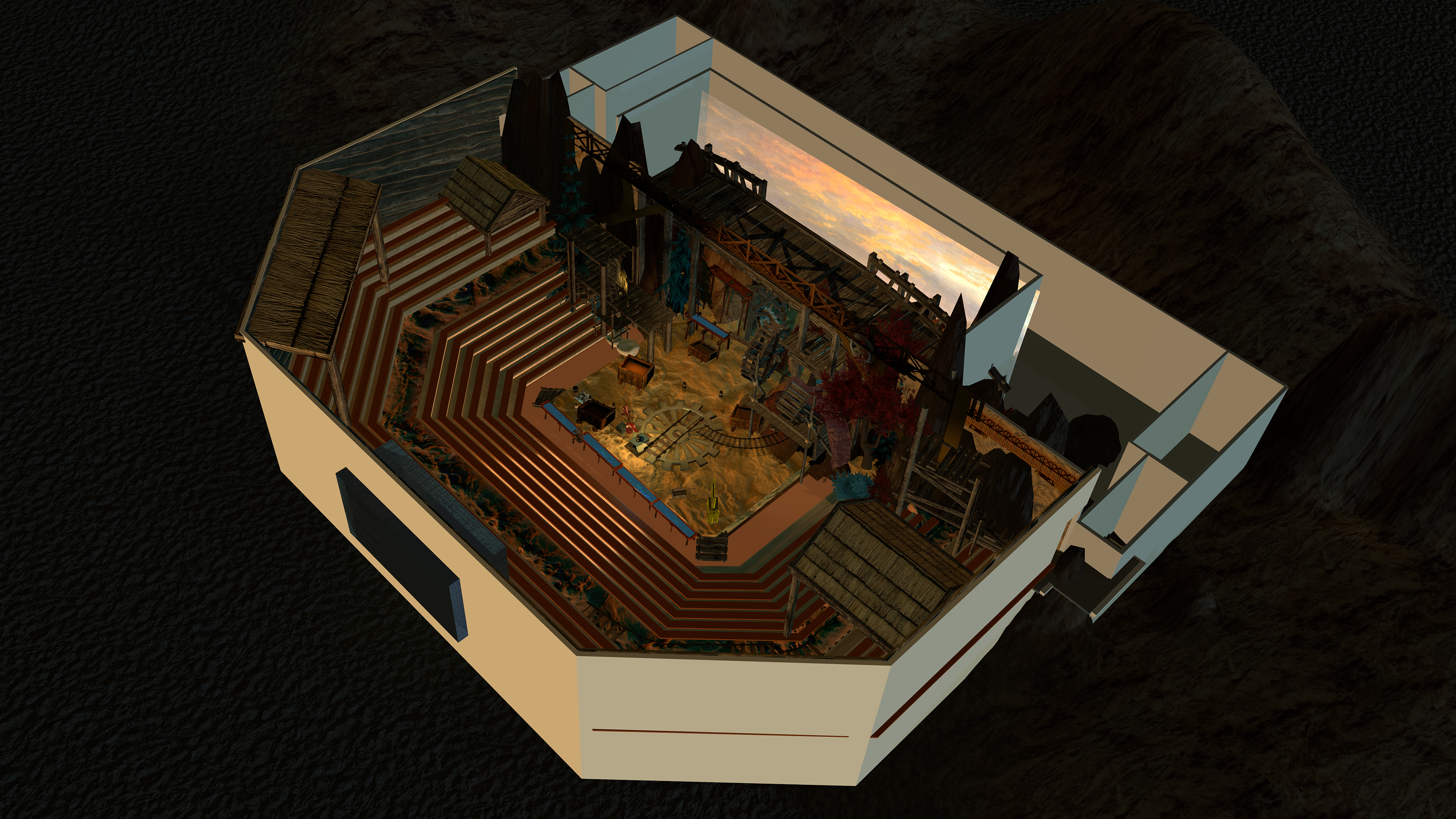 This was a stage design concept for a kinetic show that involved bears taking over a minor camp and creating a cacophonous orchestra with the minor's equipment. The show with  mining carts moving around the theater that actors and bears could pop out of around the guests. Additional large show action minor equipment based gags  moved the entire set, surprising and delighting guests. 
I used 3ds max, zbrush, unity and photoshop to create simulations in VR that could be viewed at full scale as an early massing model.