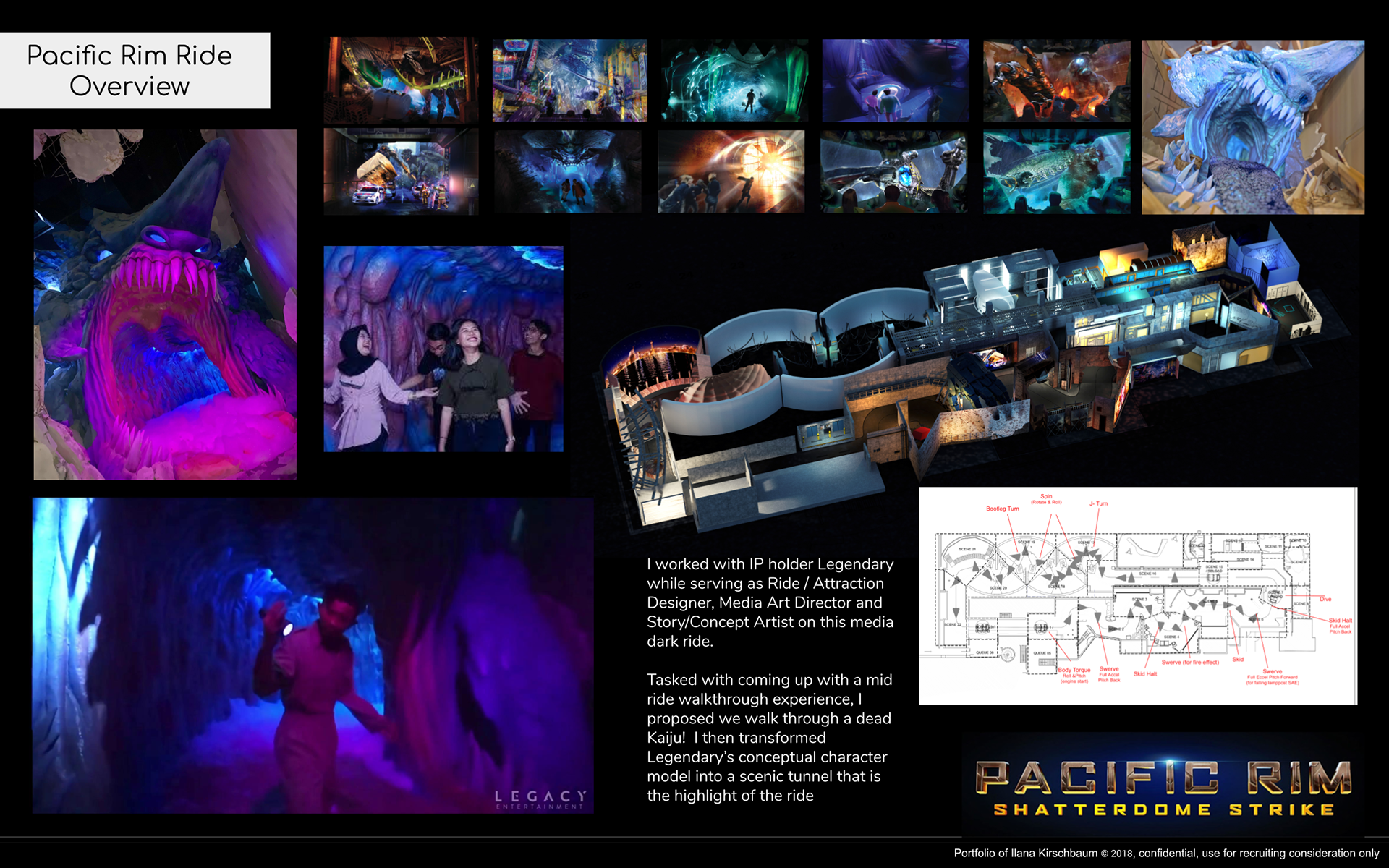 Tasked with coming up with a mid ride walkthrough experience, I proposed we walk through a dead Kaiju!  
Working with IP holder Legendary, I transformed their conceptual character model into a scenic tunnel that is the highlight of the ride.  Below (middle) you can see my 3d sculpt and render of the head next to the built attraction. 
This design would need to be adapted for a US market. There are fewer design limitations in Indonesia and it's a lot of fun!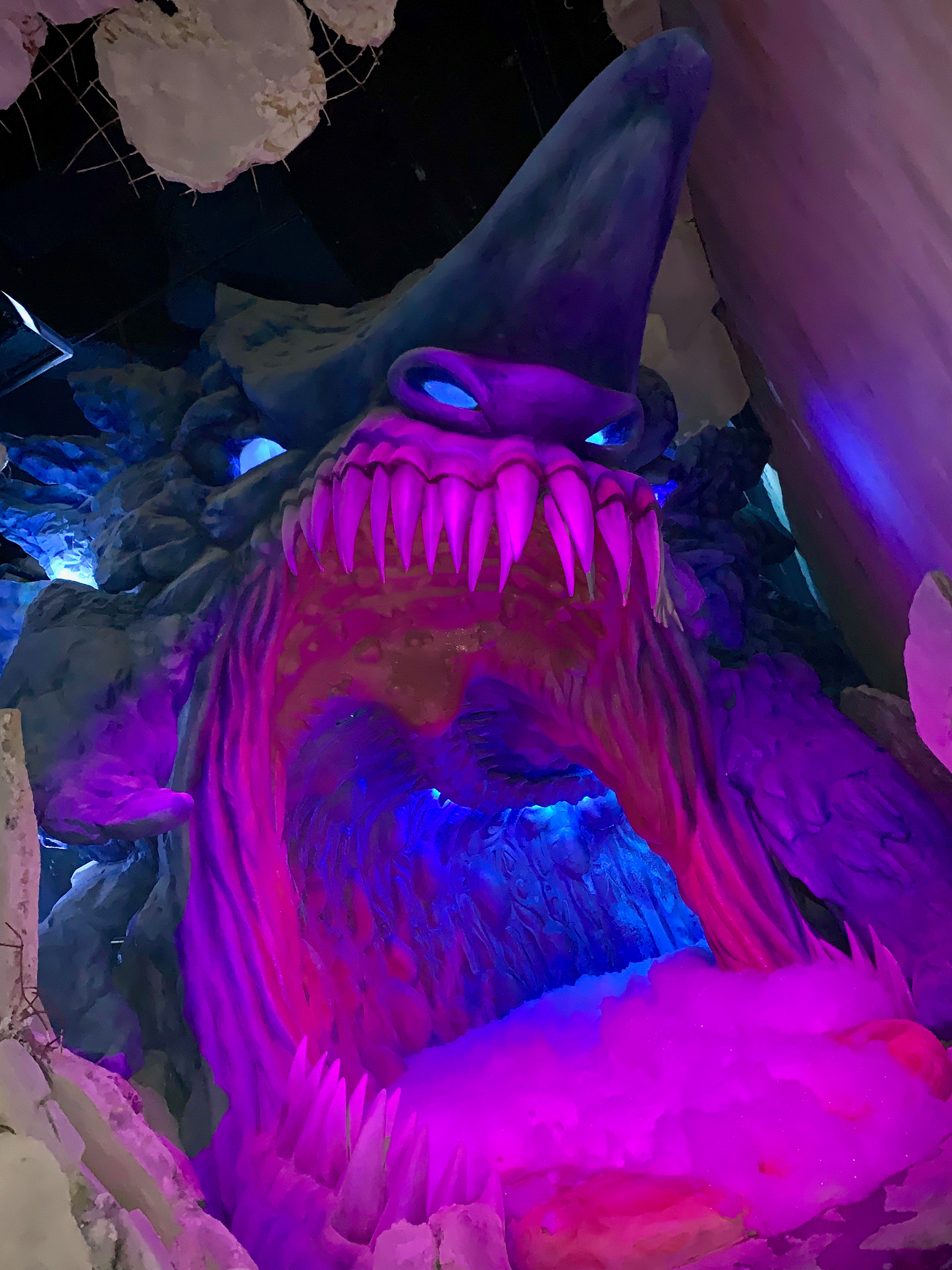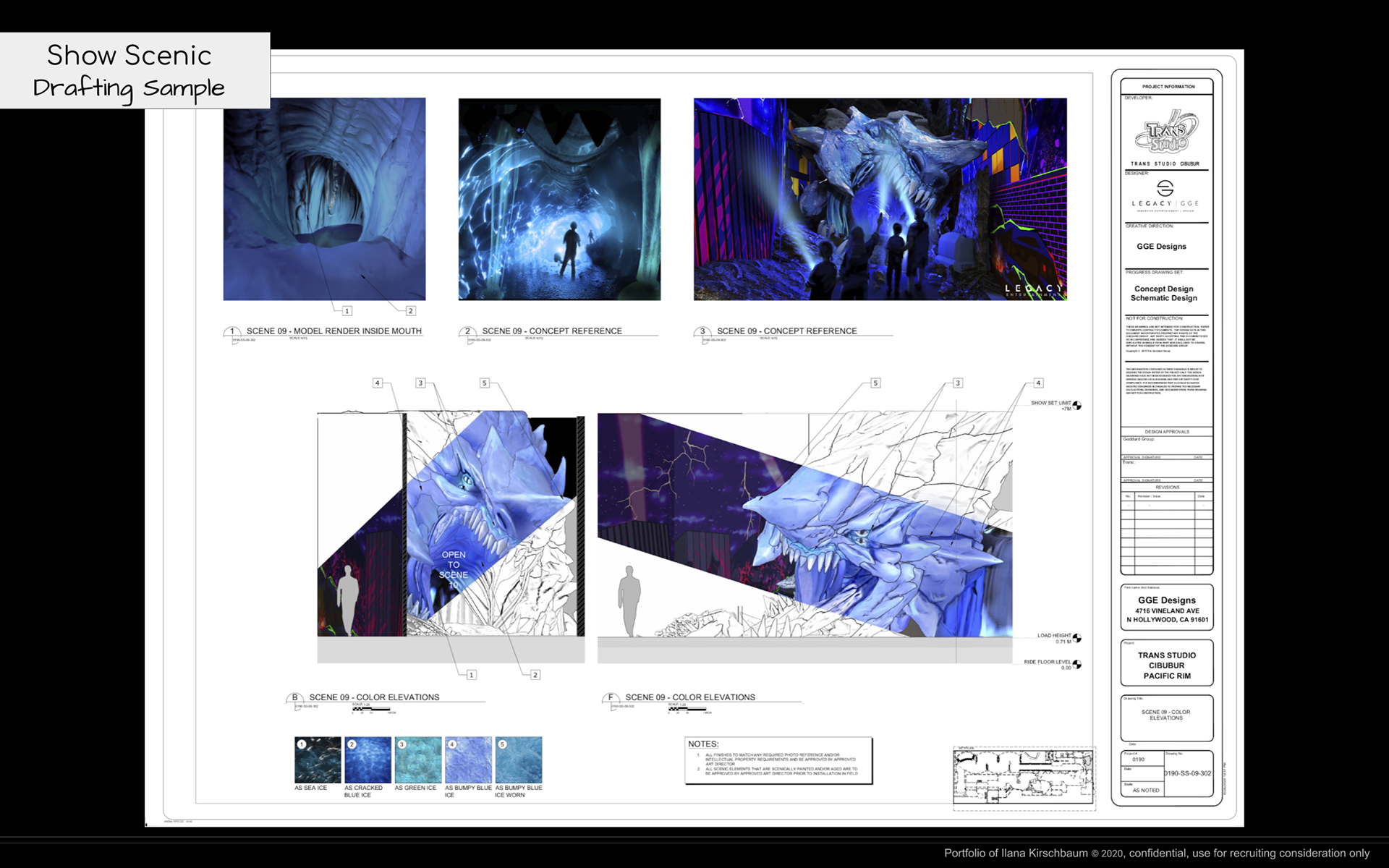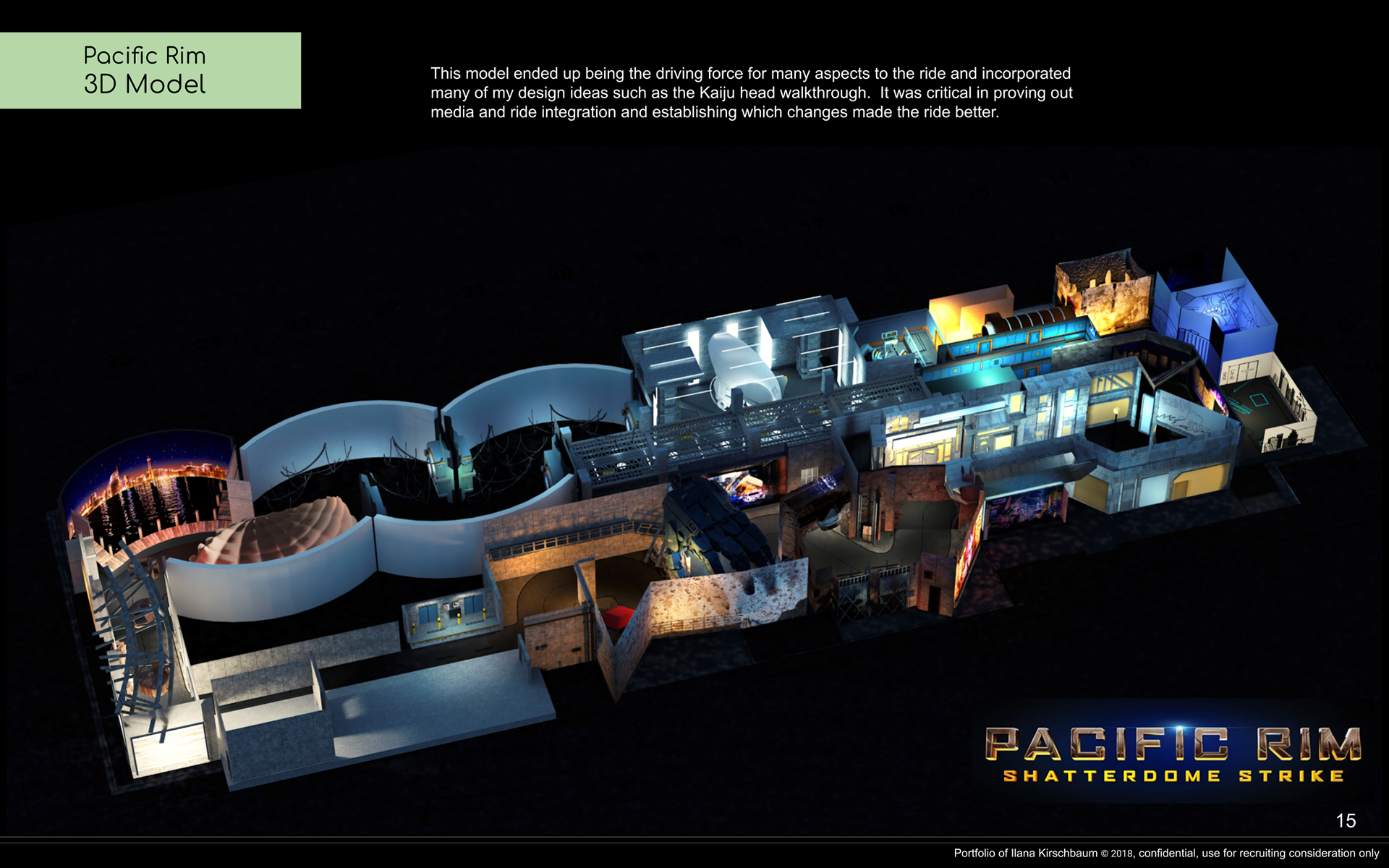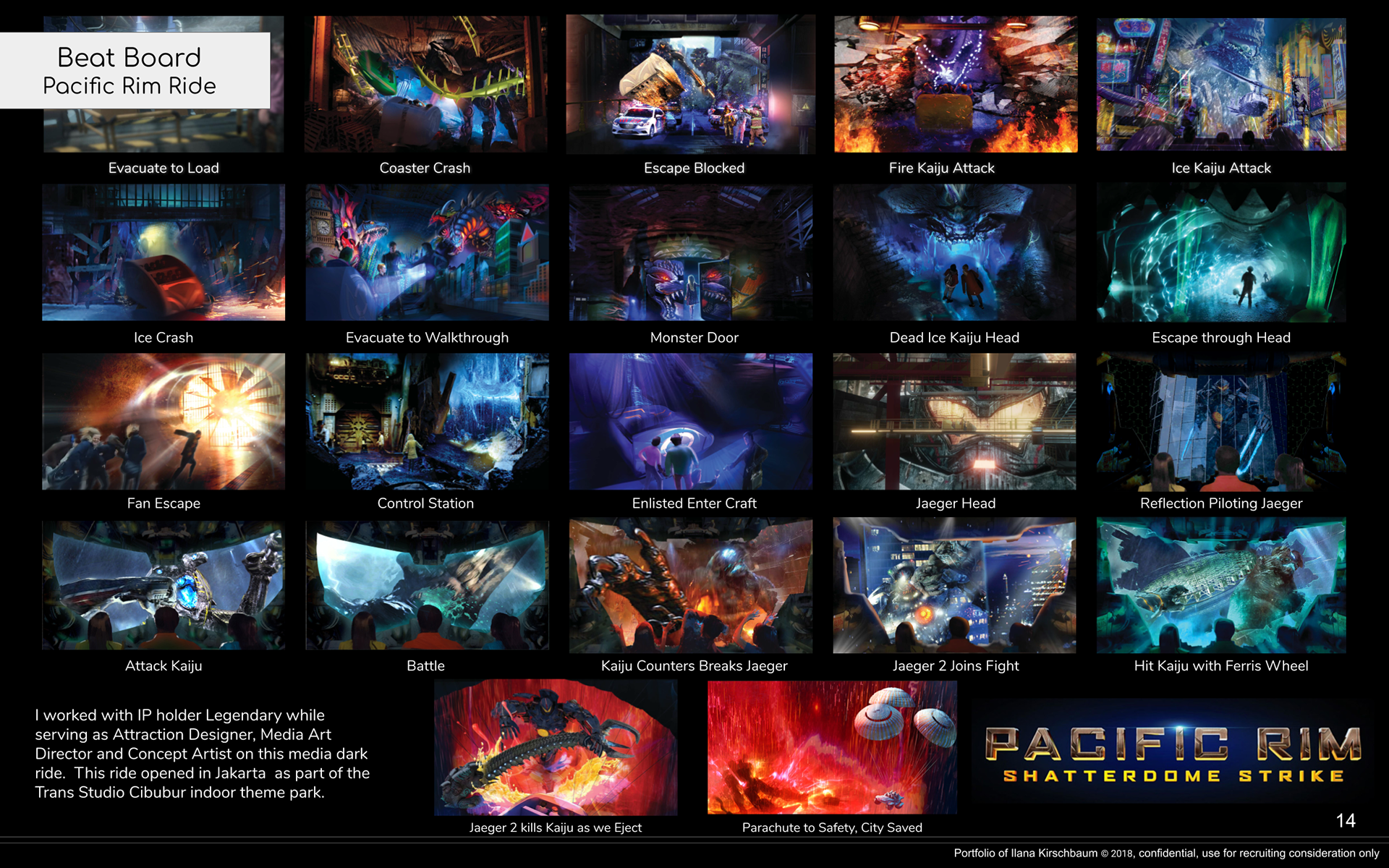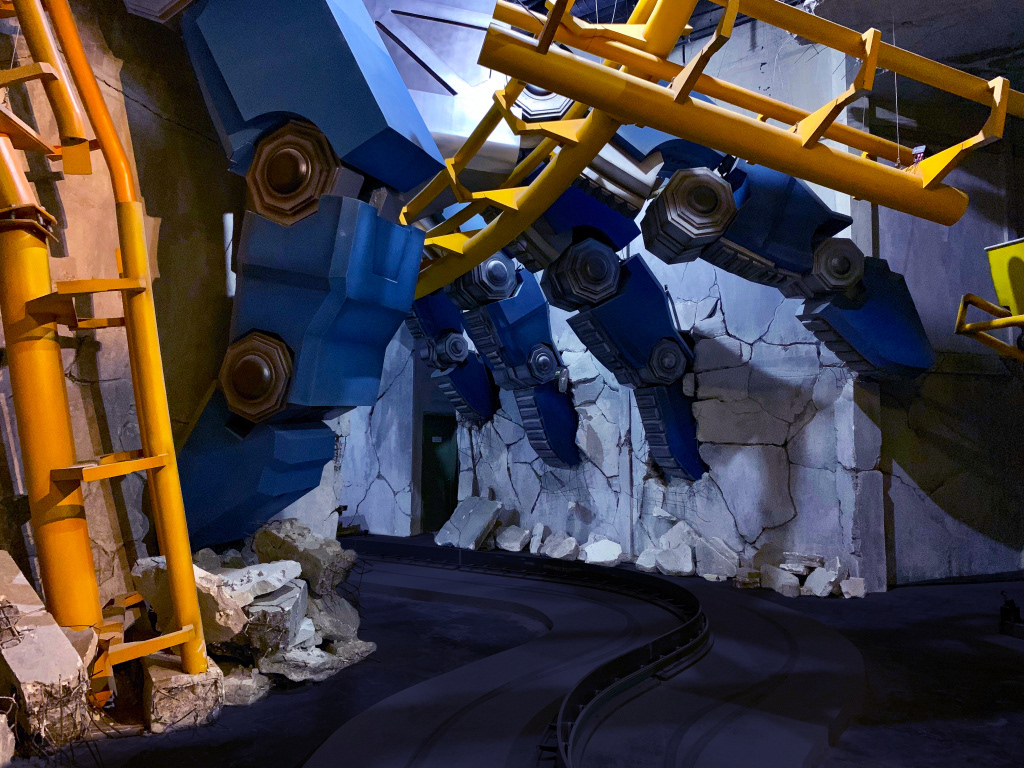 My Roles Responsibilities on this project: 
Concept and Scenic Design Responsibilities:
Visual design and concept development on three theme parks, three shows and two completed dark rides ( PacRim and Road-Rage) incorporating licensed and original IP
Attraction Design Responsibilities:
-Created 3D pipeline for simulating, rendering and previewing dark rides 
-Vehicle animations and working with ride system manufacturer to validate and implement vehicle programming 
-Created and maintained calculation of hourly ride capacity (THRC), show timing, sight line studies, and vehicle spacing
-Coordinated and integrated with other disciplines including, but not limited to, engineering, facilities, show controls, media and production
-Drawings, elevations, point of views (POVs) and models detailing integration of show elements and facilities
Media Art Direction and Integration Responsibilities:
-Worked with outside media vendors on two dark rides, to ensure the creation of media integrates with scenic and meets creative intent
-Integrated media design, 3D model, testing, and site integration, with other disciplines including engineering, facilities and production
-Created attraction designs, storyboards, renderings compositing and special effects in 3ds Max, Cinema 4D, After Effects and Unity
-Created and documented an iterative media development and integration process to work with internal teams and outside vendors