Pushing the limits of what people expect from immersive environments will frequently require illusions. I have developed illusions for projects with shoestring budgets to multimillion dollar attractions working closely with teams of engineers.
My specialties are stage, theatrical and parlor illusions involving mirrors, projectors lighting, forced, fixed, and controlled perspectives.  These have included almost every category of illusion including levitation, vanishing, production, restoration, teleportation, transformation, transposition, projection, distortion and penetration.
For large scale illusions I will create sketches and then move to 3D simulations, CAD drawing and sight-line studies, mock-ups, and documentation of risks and trade-offs.
Much of my illusion work, by its nature is confidential, but below are some general examples and my own projects.
Left, is a simulation video I created of a classic floating door illusion.  The upper video shows the finished simulated mirror effect, while the bottom video shows the actual mirror placement in green. 
As with any illusions there are limitations, risks and trade-offs to be documented. For example, for most mirror illusions like the above, lighting is absolutely essential to avoid shadows that give the illusion away (as illustrated by the shadows in the simulation).  I am able to adapt existing illusions to a clients needs, and potentially create new illusions when time and physics allow!
The butterfly (right) utilizes images of fingerprints animated with cloth dynamics and combined with screens and mirrors to create a mesmerizing peppers ghost.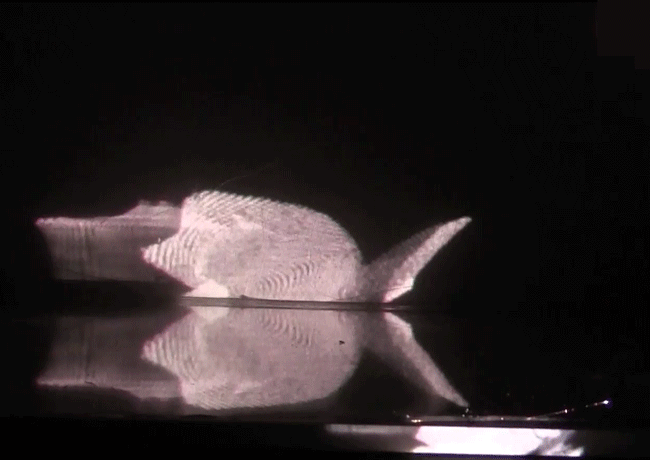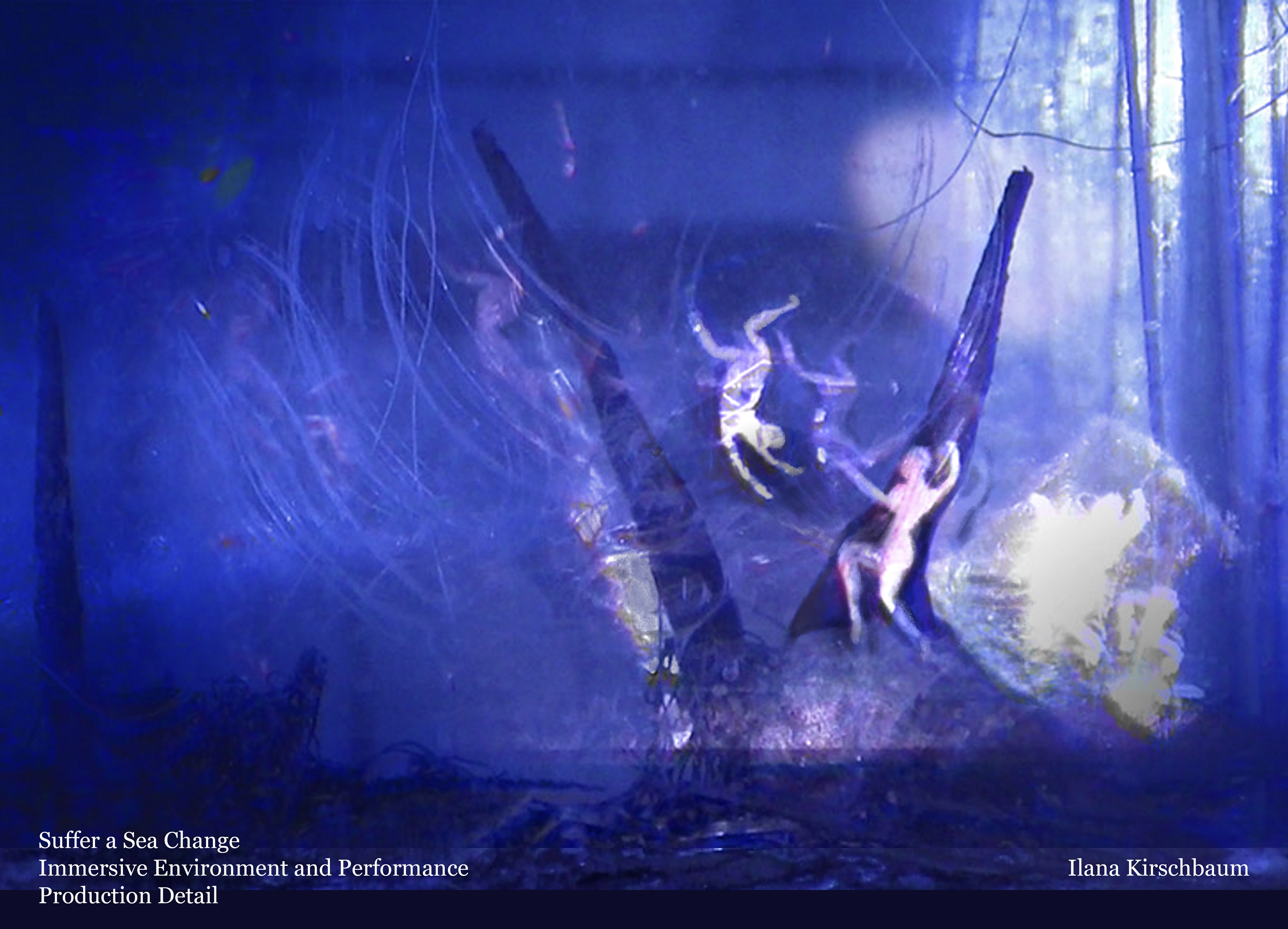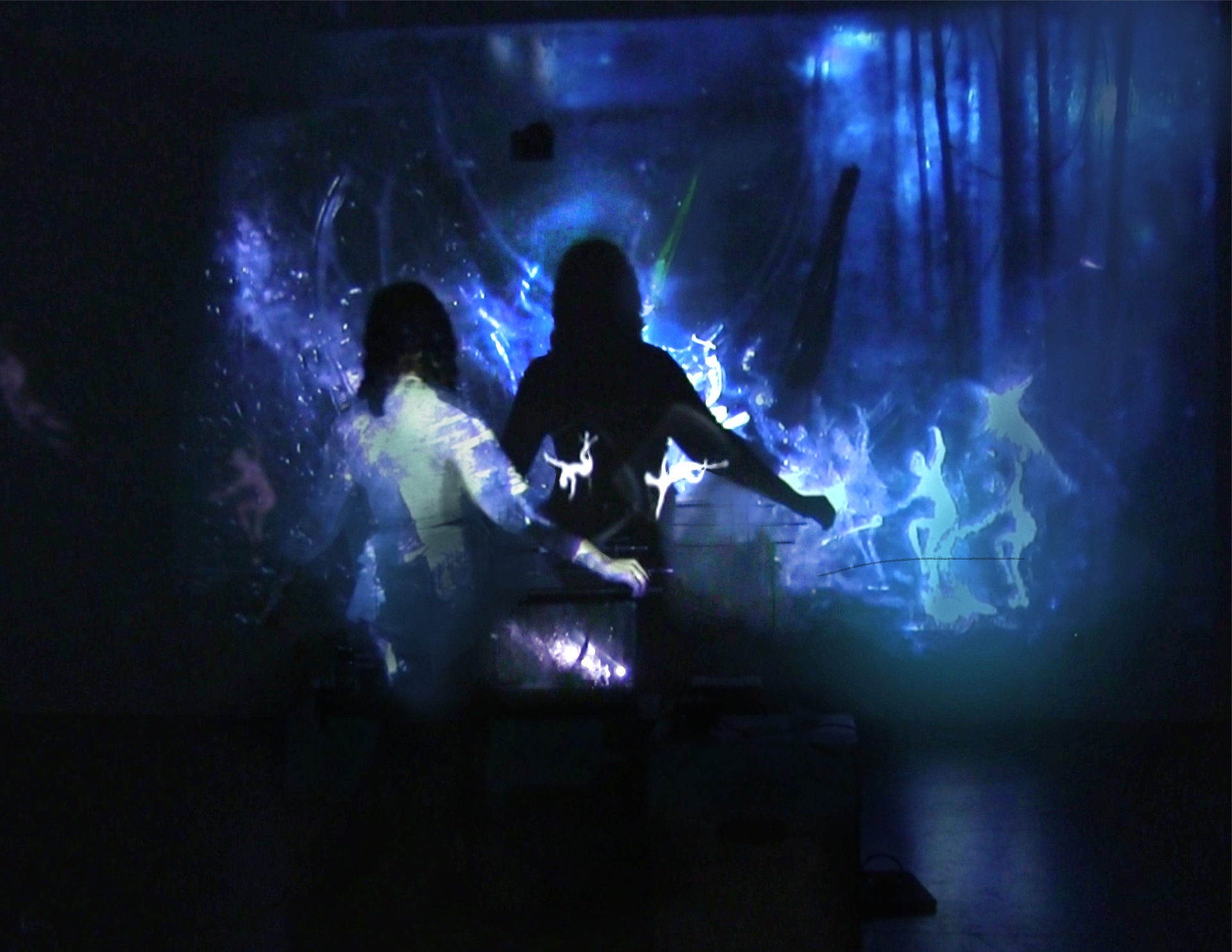 Sea Change (above) utilized of sensors, mirrors and layered translucent projection surfaces interacting with a live performer to tell the story of two people floating in a void, never quite reaching each other.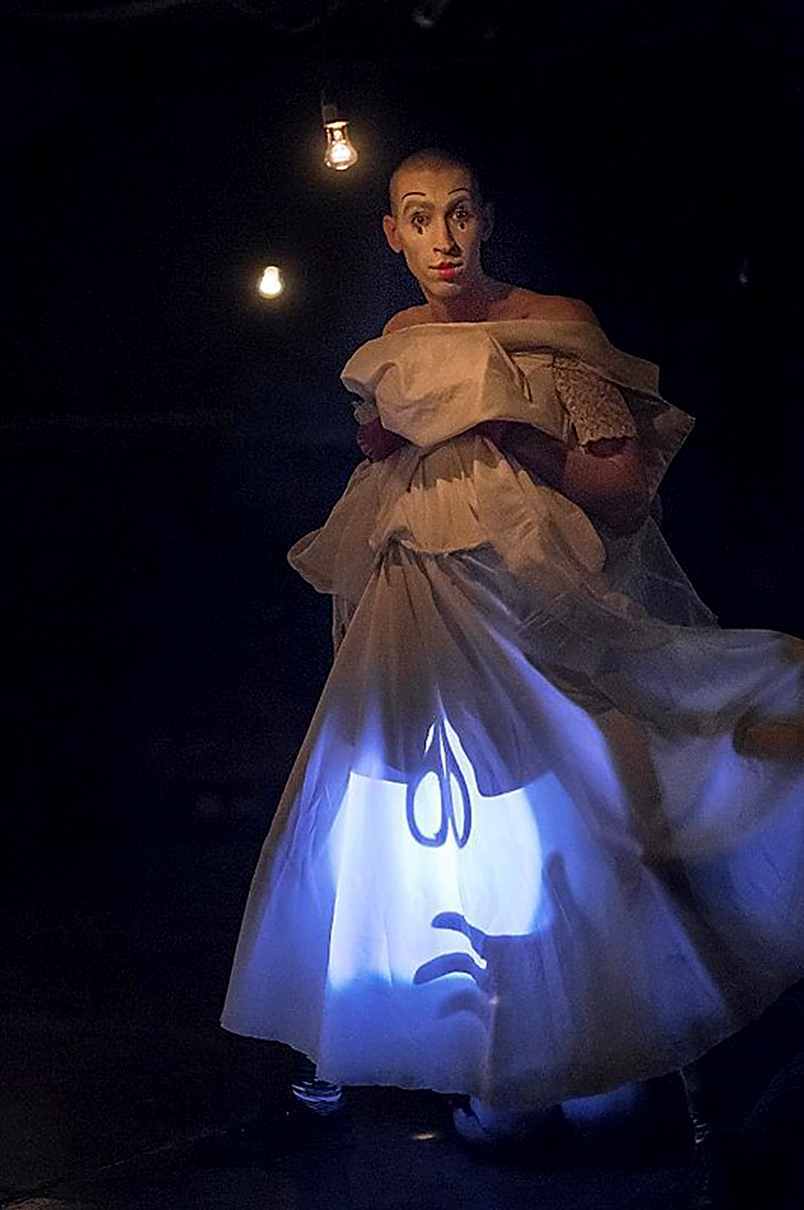 The under dress projection (right) is part of a play I helped devise with Theater Pokoleniy, from poem "Sinking of the Titanic", featuring intense imagery that was performed in Berlin, Moscow and St. Petersburg